5 TYPICAL CUSTOMS IN SPAIN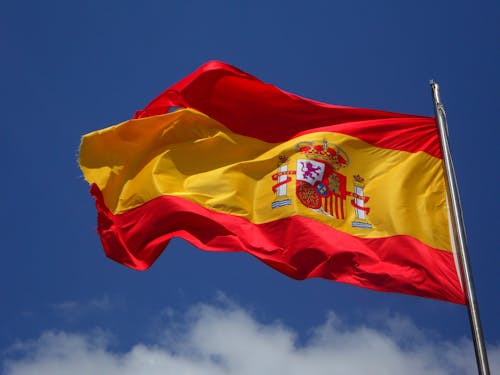 Do you live in France and are curious about Spanish customs? Are you planning to move to Spain and you don't want to be caught off guard? This article is for you! Addressing 5 typical customs we will introduce you to life in the Iberian Peninsula. So don't wait any longer and read it now!
Spanish custom #1: Two kisses to greet each other 
For this first Spanish custom, we remain close to French customs because depending on your location in France, it might be quite familiar. Indeed, as in most French regions, Spanish people kiss each other twice as a greeting. So, when you say "hello" or "goodbye" to someone, it is customary to kiss them on both cheeks, starting with the right. Men, on the other hand, tend to shake hands or hug each other.
Spanish custom n°2: Spanish schedules 
In Spain, people start working later than in other countries. In Spain, it is not uncommon to have breakfast quite late (around 10am) and then go to work before having lunch break at 2pm or 3pm. Dinner is usually had around 10 pm. Therefore, you can easily find tapas bars and restaurants open even in the late-night hours. On the other hand, bedtime varies, but in general, Spaniards don't go to bed until midnight. 
Spanish custom n°3: The "sobremesa" 
If you are invited to eat lunch at a Spaniard's, don't expect to leave after dessert. In Spain, the "sobremesa", the time devoted to coffee and liquor, is taken very seriously. It's a time of sharing where laughter, jokes and lively discussions linger for hours.
Spanish custom n°4: Speaking in conversations 
Where it is considered rude to speak at the same time as someone else in France, that is absolutely not the case in Spain. Indeed, doing so shows your interest in the ongoing discussion. So, if you ever get interrupted while speaking, don't hesitate to interrupt them with your best arguments too!
Spanish custom n°5: Spanish holidays 
There are many festivals in Spain that may be considered strange for a non-native. Indeed, Spain is among the 10 most festive countries. If you go to this country, you will be able to attend various celebrations such as: the water battle of Saint John (June 23), the battle of tomatoes during the "Tomatina" of Buñol (August 27) or the celebration of San Fermín, during which those who are interested, can be chased by bulls released in the city of Pampelune.
Were you surprised by these Spanish customs? If that is the case and you would like more information about life in Spain, please feel free to take a look at our article on how to prepare your Visa for your expatriation in Spain.